We strive to ensure that our guests stay in Prague is perfect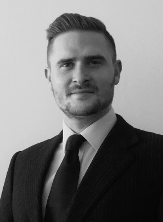 About us
---
Based in Prague since 2006, dual nationality French and Czech, I could discover Prague as a Czech but with the needs and the French mentality.
---
After graduate studies in hospitality, several jobs (multinational companies, restaurants, hotels and night clubs) seeing the demand of French people who asked me to guide them. In 2009, I decided to found the first stag do website for the French-speaking public in the city of Prague.
---
With my services, I guarantee you selected activities organized by me. You will be privileged to all the places where you will go. Indeed, the people of Prague know me and therefore know you. We have access to the best clubs and restaurants at the best tables. In short, at the best of Prague …
Lucas Delépine – Your serious, professional and friendly organizer in Prague.