Fake arrest in Prague
Scare your buddy with this fake arrest .. You will be supported by our guide for so-called a tour of the bars. First bar, you have a drink, then you will go to a second bar. After a while 2 fake policemen will come for a routine check. And will find a small bag on the future groom with some pouder. Intensive pressure will then be made, the guide will also defend the groom in front of the the cops, it will be a little jostling. Then the ll take him to the basement where a pretty stripper will be ready to make a show to calm down the presure. Choque and fun assured. You can all participate to the strip tease.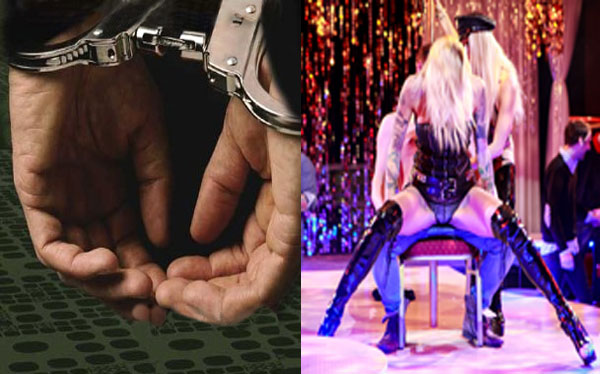 Price
Guide

2 beers / drinks per person

1 shot per person

2 police officers

 15 minutes striptease
Get quote
Duration: 1 hour 30
Minimum number of people: 4 people
Period: all year
Price: for information only and calculated on a basis of 10 people, may vary depending on the number of people, dates and number of services chosen. Only the price and the final program listed on the quote are valid and contractual.