Meat, all you can eat Prague
Meat eaters? We have selected a great restaurant in Prague's center of grilled meats at will spit. In addition an accompanying buffet breakfast is at your disposal .. The reservation will be in your name. Enjoy your meal!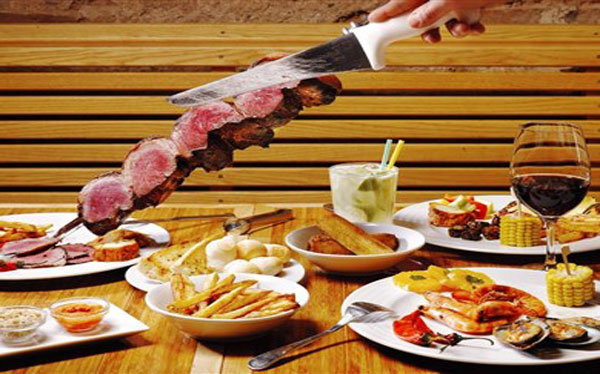 Price
Reservation restaurant table to your name

Broiled meats at will

buffets at will

drinks are in extra
Get quote
Durée: 2 heures
Nombre minimum de personnes: 4 personnes
Période: toute l'année
Tarif: à titre indicatif et calculé sur une base de 10 personnes, peut varier selon le nombre de personnes, des dates et du nombre de prestations choisies. Seul le tarif et le programme final inscrit sur le devis est valable et contractuel.