BVP tank driving in Prague
A tank, a real one? Actually, in Prague you have the opportunity to go for a caterpillar troop carrier and you know what? Your buddy, the bridegroom, can even take orders .. Huge .. The activity is located about 45 minutes drive from the city center of Prague. Premium transportation requires. Check in, your buddy will take orders directly with you behind as a troop. Do not worry, an instructor will be there as well as your French speaking guide to explain how it works. After his initiation, a confirmed pilot will take the controls to show you the real abilities on rough terrain. You can then take pictures and visit a hangar with a private collection of military gear. All accompanied by a good Czech beer. Very nice activity and in the perfect context of a stag in Prague.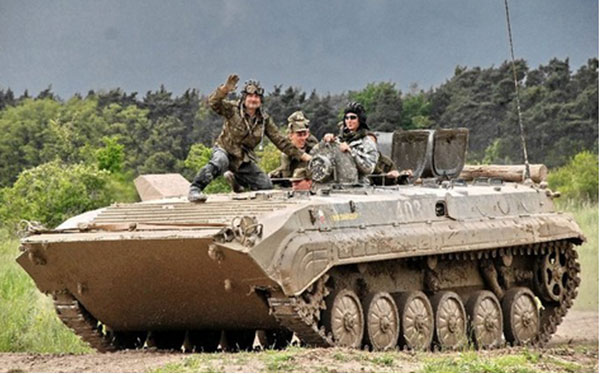 Duration: 3 hours
Minimum number of people: 2 people
Period: all year
Price: indicative and calculated on a basis of 10 people, may vary according to the number of people, dates and the number of services chosen. Only the price and the final program listed on the quote is valid and contractual.